Polymer-Service GmbH (PSG) [Link], a subsidiary of WEBER & SCHAER, offers a comprehensive range of plastics [Link] and specializes in thermoplastic elastomers, engineering materials and high-performance polymers. Thanks to its long-standing partnerships with the industry's leading manufacturers, PSG [Link] is always able to determine and provide the best possible solution for your specific application using standard and special plastics.
A one-stop shop for the entire spectrum
Our portfolio is very diversified. Our range of products include virgin and industry quality materials as well as special compounds and regranulate – always customized to suit our customers' specific requirements. We have many years of experience with polyamides and polyamide compounds, long-fiber reinforced PP compounds, polycarbonates and thermoplastic elastomers and we maintain excellent relationships with first-class suppliers.
As your competent consultants, WEBER & SCHAER and PSG are ready to assist you with our many years of experience. We'll gladly give you comprehensive advice and put together targeted recommendations for your company's product or project.
We ensure that you benefit from our logistical expertise. Thanks to our extensive, perfectly networked storage facilities, we can dispatch the materials you order quickly and without fuss. And what's more, we can also provide carbon-neutral delivery.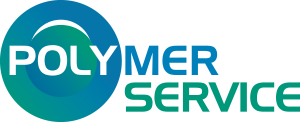 Contact
We'll gladly give you a comprehensive consultation and put together a recommendation for you based on your individual application areas and the product properties you require.