Working closely together with our affiliated partners, we can offer you the best bespoke products in the quantities you require, granulated at exactly the right setting and consistency to suit your application – and with no compromise on quality.
Precise results when it comes to composition
Our state-of-the-art granulating plants in Hamburg and our subsidiary Braun Battenberg Mahlwerke GmbH can mill all varieties of rubber to suit specific applications. We can provide granulating settings from 0.5 up to 12 millimeters and we accommodate small as well as bulk orders. We also apply different separating agents on request.

We have a wealth of expertise in milling aramid fibers to lengths of between 0.25 and 1.5 millimeters. Our para-aramid short fibers are manufactured using pure and unused textile raw materials and are used in friction lining industries and as reinforcement components in both the technical plastics and sealing manufacturing.

Braun Battenberg Mahlwerke GmbH also offers a wide range of other granulating processes for plastics and vulcanized rubber. Thermosetting plastics, for example, are milled down to 0.3 millimeters, which allows them to be used as admixtures during the production of high-grade secondary raw materials. This resource-friendly solution contributes to the sustainability of your project and cuts down on manufacturing costs at the same time. And it also produces excellent results with the finely-ground residues from the manufacture of seals.
The extrusion of high-grade fluoropolymer regranulates is another example of Braun Battenberg Mahlwerke GmbH's sustainable use of secondary raw materials.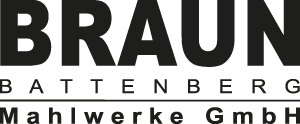 Contact
Our experts will give you personal, comprehensive advice and put together the best possible solution for your specific application.